Maria Joao Pires Chopin The Nocturnes (2 LP)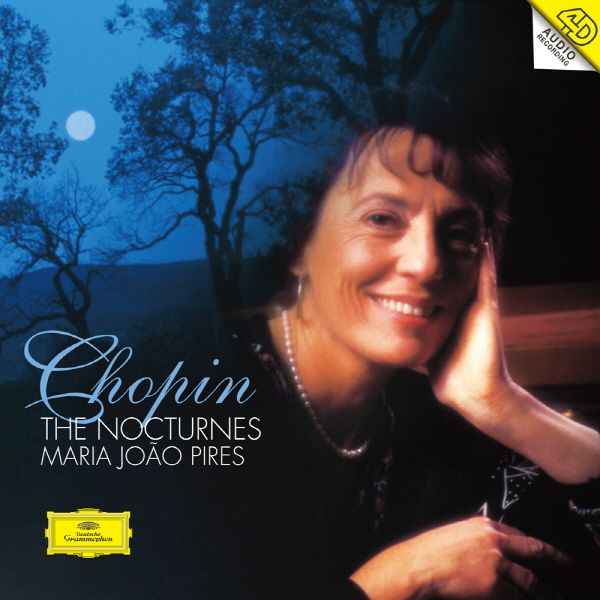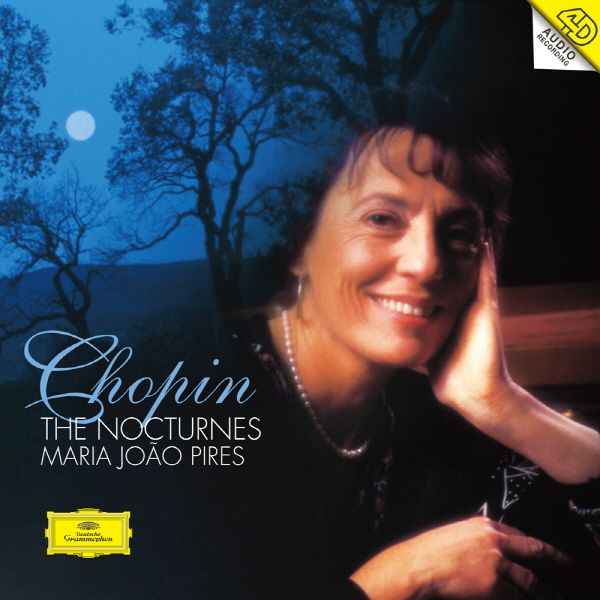 Бренд

ANALOGPHONIC
Артикул

ANAP LP43028
180g Audiophile Virgin Double Vinyl Pressed at Pallas in Germany!
The Portuguese pianist Maria Joao Pires made her international breakthrough in 1970 after she won a competition in Brussels on the occasion of The 200th birthday of Ludwig van Beethoven. In the course of her career she has mainly recorded works by Bach, Beethoven, Schumann, Schubert, Mozart, Brahms and Chopin. Her recording of Chopin's Nocturnes for Deutsche Grammophon was released in 1996 and was nominated for a Grammy Award.
"Passion rather than insouciance is Pires's keynote. Here is an intensity and drama that scorn all complacent salon or drawing-room expectations. How she relishes Chopin's central storms, creating a vivid and spectacular yet undistrionic contrast with all surrounding serenity or 'embalmed darkness'. Pires makes you hang on to every note in the coda's curious, echoing chimes, and in tthe dolcissimo conclusion to No. 8 there's an unforgettable sense of 'all passion spent'', of gradually ebbing emotion. Pires with her burning clarity has reinforced our sense of Chopin's stature and created a new range of possibilities." - The Gramophone Magazine.
Features:
180g Audiophile Virgin Vinyl
First release on vinyl
Double LP
Pressed at Pallas in Germany
From the Original Masters of Universal Music
Audiophile Analogue Mastering by Maarten de Boer at Emil Berliner Studios
Gatefold Jacket
Musicians:
Selections:
Frederic Chopin (1810 - 1949)
Nocturnes Nos. 1 - 21
LP 1
Side A
No.1 In B Flat Minor, Op. 9 No. 1:
1. Larghetto
No. 2 In E Flat Major, Op. 9 No. 2:
2. Andante
No. 3 In B Major, Op. 9 No. 3:
3. Allegretto
No. 4 In F Major, Op. 15 No. 1:
4. Andante Cantabile
No. 5 In F Sharp Major, Op. 15 No. 2:
5. Larghetto
No. 6 In G Minor, Op. 15 No. 3:
6. Lento
Side B
No. 7 In C Sharp Minor, Op. 27 No. 1:
7. Larghetto
No. 8 In D Flat Major, Op. 27 No. 2:
8. Lento Sostenuto
No. 9 In B Major, Op 32 No. 1:
9. Andante Sostenuto
No. 10 In A Flat Major, Op. 32 No. 2:
10. Lento
No. 11 In G Minor, Op. 37 No. 1:
11. Andante Sostenuto
LP 2
Side C
No. 12 In G Major, Op. 37 No. 2:
12. Andantino
No. 13 In C Minor, Op. 48 No. 1:
13. Lento
No. 14 In F Sharp Minor, Op. 48 No. 2:
14. Andantino
No. 15 In F Minor, Op. 55 No. 1:
15. Andante
Side D
No. 16 In E Flat Major, Op. 55 No. 2:
16. Lento Sostenuto
No. 17 In B Major, Op. 62 No. 1:
17. Andante
No. 18 In E Major, Op. 62 No. 2:
18. Lento
No. 19 In E Minor, Op. Post. 72 No. 1:
19. Andante
No. 20 In C Sharp Minor, Op. Post.:
20. Lento Con Gran Espressione
No. 21 In C Minor, Op.
21. Post