Mary Black Stories From The Steeples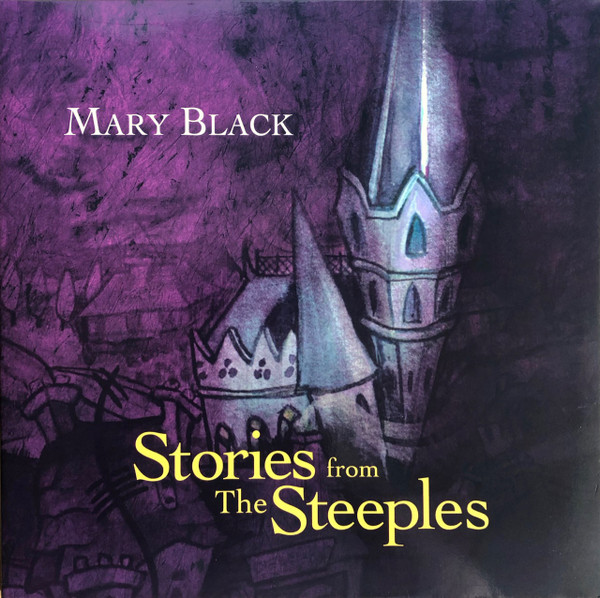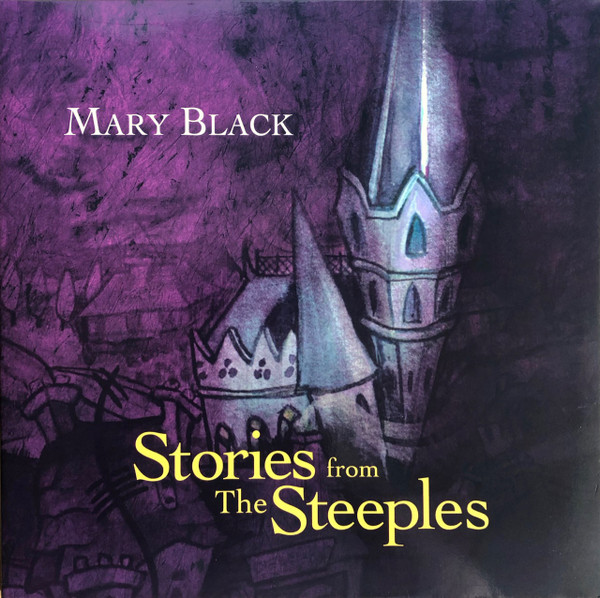 Бренд

PURE PLEASURE
Артикул

PPAN-015
Despite the title and artistic design of the front cover, "Stories From The Steeples," Mary Black's first recording in six years, is not a collection of hymns. Rather, the title refers to the studio in Dublin where the LP was recorded. This new selection of twelve pieces is, in typical black form, a flawless mix of traditional sounding and contemporary material. The list of musicians participating in these sessions is very long, but constant are guitarist Bill Shanley, keyboard and accordion player Pat Crowley, double bassist Nick Scott and violinist Matt McGranahan.
The first track, "Marguerite And The Gambler," written by Ricky Lynch, was certainly influenced by the spirit of Bob Dylan's "Lily, Rosemary And The Jack Of Hearts" (although Dylan's song was certainly influenced by outlaw tales from the American South, originally descended from centuries-old Celtic ballads – so please!). It is based on a brilliant arrangement with the highlights piano, mandolin and McGranahan's lonely violin. Three duets are strategically distributed on the record. "Walking With My Love", a casual shuffler, is sung together with compatriot Finbar Furey, an Irish music legend, who also accompanies the song on the banjo. "Lighthouse Light" sounds like it originated in '60s Ireland (which may even be true of the melody), but is actually written by Boston-based Irish songwriter Ry Cavanaugh; Black sings here with the incomparable Janis Ian.
The real surprise, however, is the album's first single, "Mountains To The Sea", written by Australians Shane Howard and Neil Murray. On the borderline between contemporary Celtic folk and pop, Black is accompanied by her compatriot, the rock & roller singer Imelda May, who is at the top of the charts. Each of the two women does what she does best - May doesn't restrain herself, Black doesn't try to rock the song. Her voices, phrasing and timbres complement each other wonderfully and merge seamlessly in the chorus. Another highlight is Black's interpretation of Eric Bogle's anti-war ballad "All The Fine Young Men". Three songs were written by Danny Reilly of the Coronas - who is Black's son. The best of these three - although none of them is an unexploded ordnance - is the sparse, reduced to the most necessary ballad "Faith In Fate". Black's other children, Roisín and Conor, perform with Danny in his "The Night Is On Our Side".
"Stories From The Steeples" is a welcome return to one of the best voices and most original style representatives of contemporary folk music; it is also an outstanding album in Black's solo catalogue.
Musicians:
Mary Black (hca, perc, voc)
Pat Crowley (acc, keyb, voc)
Andrew Holdsworth (keyb)
Bill Shanley (b, g, keyb, man, ukelele, voc)
Finbar Furey (bjo, voc)
Janis Ian (g, voc)
Imelda May(voc)
Martin Ditcham (dr, perc); u.a.
Selections:
Side A
1. Marguerite And The Gambler
2. The Night Was Dark And Deep
3. Mountains To The Sea
4. Faith In Fate
5. Steady Breathing
6. Walking With My Love
Side B
1. All The Fine Young Men
2. The night is on our side
3. Lighthouse Light
4. Wizard of Oz
5. One True Place
6. Fifi The Flea